Why didn't we have one before?

Fear Wing, friday 19th.
So we started in a nice tight bunch.
Things started burning. P2p tried to fly to stay out of it.
Then there was too much fire, and we ran for our lives

Last edited by Nasda on Fri Aug 19, 2011 6:27 pm; edited 1 time in total



Posts

: 50


Join date

: 2011-04-26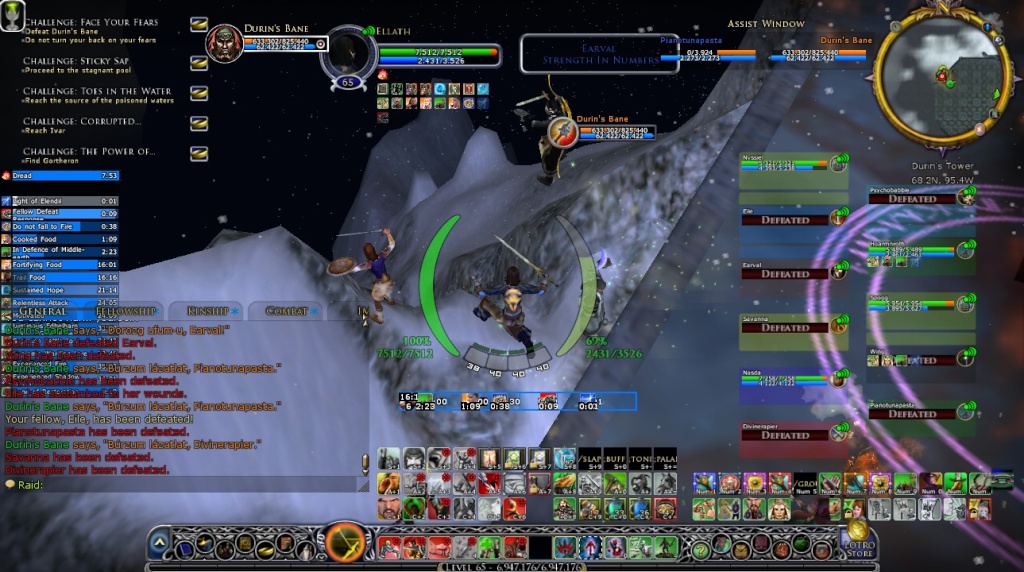 And btw, I think we were doing it wrong:
https://www.youtube.com/watch?v=e5YQ8P8-_DM



Posts

: 15


Join date

: 2011-06-30



I know it wasn't an aussieplayer raid but...looking through older pics, seems I was grouping with p2p for a while now

Your old armour looked gross p2p




Posts

: 50


Join date

: 2011-04-26



LOL, no intrest in cosmetics back then.. and wow that was ages ago!!! when i used to think that CD and uru were the be all end all instances lol



Posts

: 128


Join date

: 2011-04-06



Never knew that we knew Nasda all along but she didn't expose herself. I still remember a guy "Nonenglish". These pictures sorta bring me back when I was a shorty dwarf minstrel




Posts

: 33


Join date

: 2011-04-07



yeah, noenglish is a kinmate of mine, he's been MIA for months.



Posts

: 616


Join date

: 2011-04-06



Yeah babble i thought he was in shirelings, i used to run cd and uru with him when i was at around level 50



Posts

: 128


Join date

: 2011-04-06






Posts

: 616


Join date

: 2011-04-06



---
Permissions in this forum:
You
cannot
reply to topics in this forum